I love how Marie makes her layouts so personal, they are like little stories. She captures those tiny family moments like little pearls in her journaling. I know her kids are going to LOVE looking through these when they get older, but for now, we can all have a peek.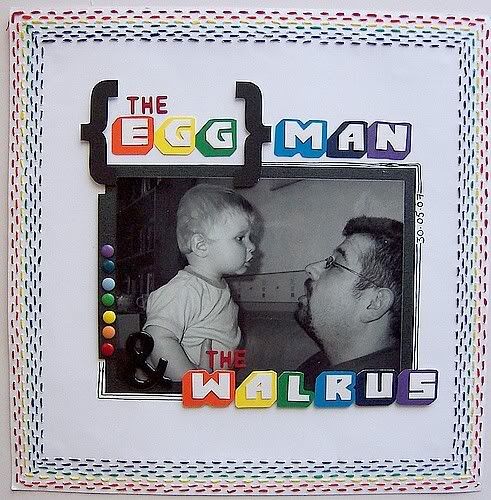 This layout has hidden jounaling underneath the picture. And I love the handstitching onto the acetate that she did.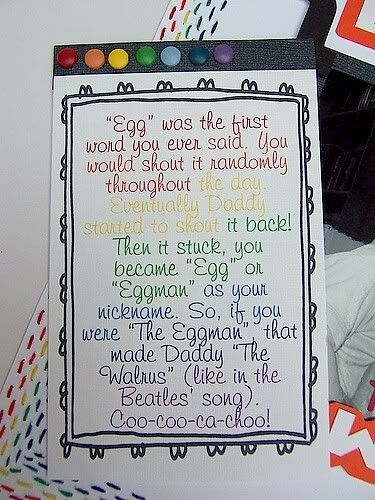 You can visit Marie's blog
HERE.