Frieda Oxenham
has been my 'Fabric Hero' for a while now and it gives me enormous pleasure to show you some magical ATCs by this award-winning quilter, who is now making a name for herself in the world of fabric and mixed media. Here are a few of the recent ATcs she has made and you really should spend a while looking at some of her outstanding Gothic Arches, too! Frieda manages to combine rubber stamping, fabric and paper in a beautiful way and if you have any questions, she always tries her best to advise and help you. My hero!
Here's Abundant Harvest ATC: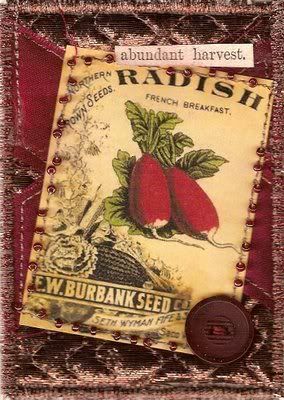 This one is Full of Promise:
And just one more!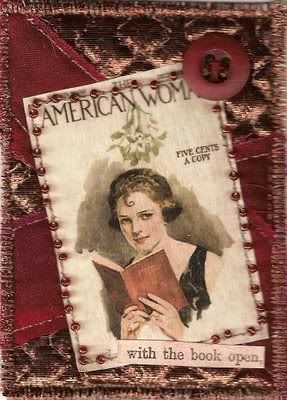 Not surprisingly, Frieda's ATCs have been published in the last 2 issues of Craft Stamper magazine that I have read!