Femmy
lives in de Betuwe in the Netherlands, she creates wonderful vintage-style artwork - ATCs, postcards, etc. Her backgrounds are varied and beautiful and she has a gentle sense of humour that peeps through in her choice of images and words. She blogs practically every day and there's always something fresh and new to see. Here's a Postcard: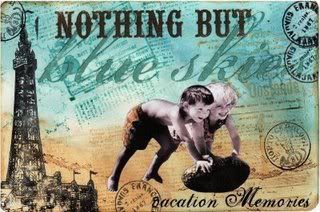 An altered playing card: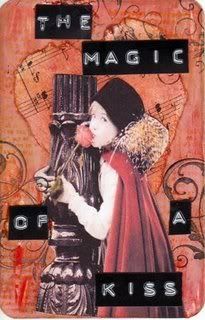 And a recycling project I'd be happy to hang on my wall too!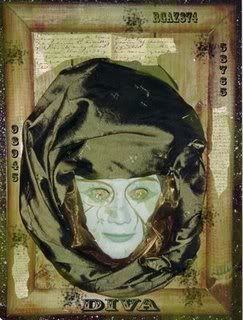 Click
HERE
to see more of Femmy's work and she regularly swaps ATCs, etc. so you may make a friend aswell!!