That's the name of Jean's amazing blog. She's a mixed media artist, a Mum and a marvellously creative lady. I fell in love with this heart she created last week and am very happy to feature it here on Inspirational.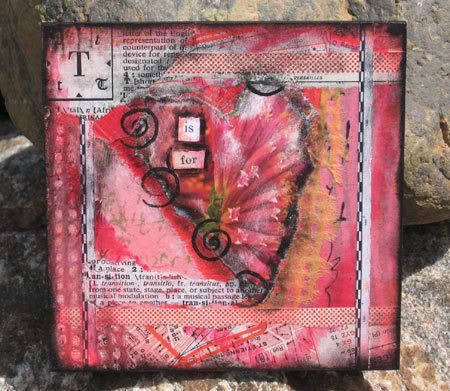 If you'd like to see more of Jean's inspirational artwork, please drop by
HERE
. If you click on the image on her actual blog post, you'll clearly see all the amazing details in this beautiful creation.